The Internet has time and again come to our aid whenever we need something done, repaired, bought, and many others. But, especially in this economy, one could not help but wonder, can the Internet also be a venue to earn some extra cash? You could use your love for children by offering your service as a nanny to your friends' kids when they are out of town or work some hours in the McDonald's near your place. The possibilities are endless and we are pretty sure you have a couple of ideas in your mind right now. Most of the things you could possibly think of require a degree or physical strength, and you do not want that. Good thing we've prepared this article for you today.
Earning some extra money online sounds shady, but do you know that many people have been turning on to the Internet for quite a long time now during times of financial incapability? Armed only with your laptop and a reliably fast Internet connection, you're already set to earn some bucks without having to leave the comforts of your own home. From writing articles for websites to investing and trading, we got your back.
Be smart and sell your skills!
One should not look too far when trying to get an online gig. Freelancing is the easiest, and sometimes, the best option to rack in tons of extra cash online. Freelancing entails that you will use a skill you already have to fulfill requests from clients. There are a lot websites that cater to freelancers wherein you can offer your skills to those who are in need of your service.
Have you taken those web designing electives back in high school? Then good for you because a lot of startup companies, even those big ones, are always in need of a good company website done. Your expertise, whatever it may be, is always on demand on a site called Fiverr.com. The website provides an extensive range of categories from graphic designing to editing to voice acting to thesis making. Your skills will definitely have a market on this website.
Writing for websites as a freelancer is also a way to go. There are over hundreds of websites that will gladly pay for your ideas per word. If you consider yourself a wordsmith, someone who has something to say, then why don't you try it out? You get to reach out to thousands of people and allow them to read your thoughts. Be careful though as these websites demand and follow strict guidelines and deadlines. Be sure to always adhere to them. The more articles you write for them, the more money you can make.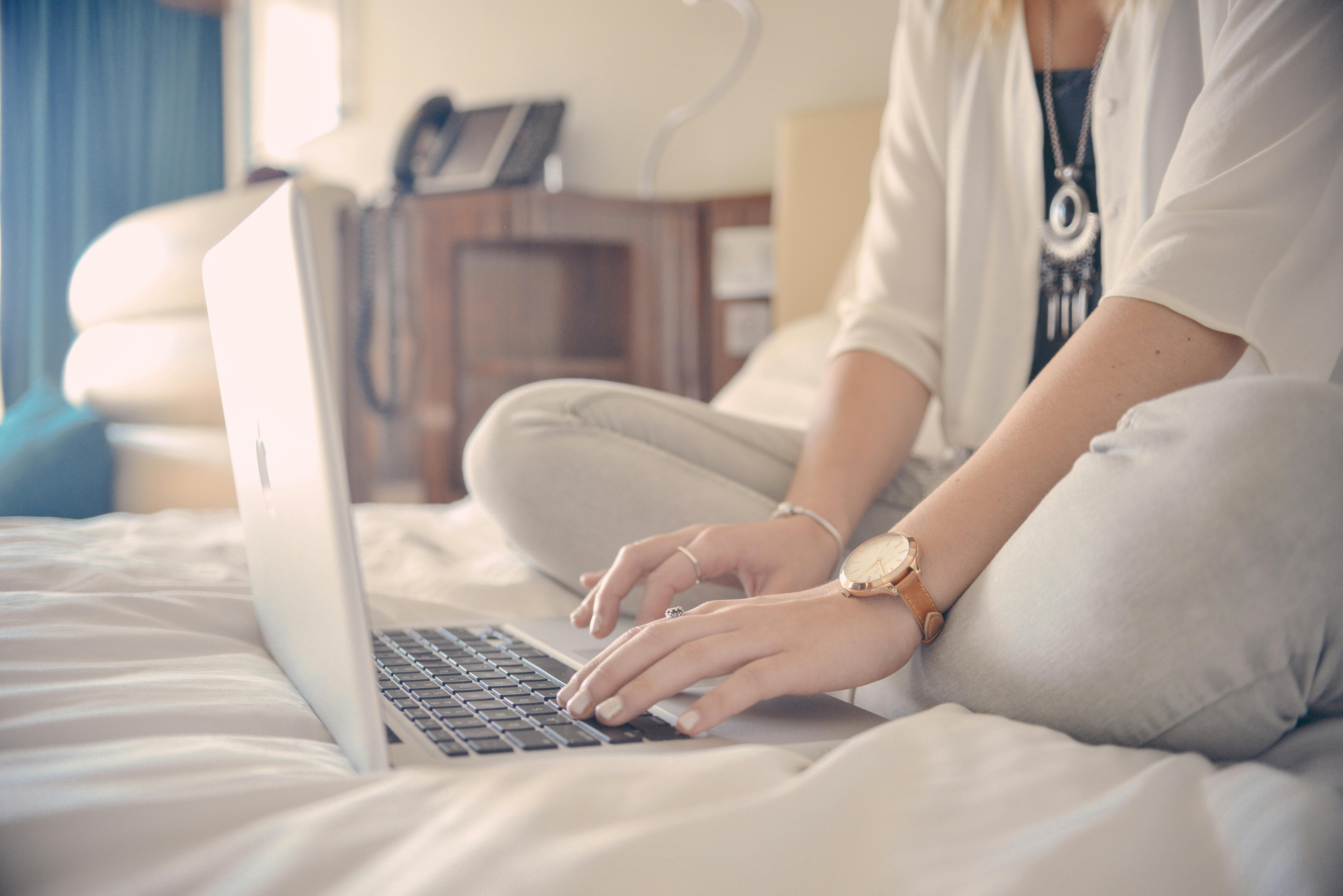 Got something to say? Capitalize on your experience!
Many people think that managing a personal blog is somewhat difficult. Sure, a blog demands constant update so you do not lose readers or followers. But, so far, blogging allows to earn more and the flow of money is steadier and more continuous than that of freelancing.
If you have made up your mind and wish to start a blog of your own, you need to choose a topic that you are passionate about. Are you someone who finds it hard to shut up about popular music? Do you review new songs and make interesting comments about what made them popular? Then, you may choose to start a blog about music. Building a steady following may be difficult at first. But if you keep on updating your blog, and the readers see your passion about it, more and more would follow you. The same way that advertisers and companies would see your blog as a way to promote their products or their own music. Advertisers will pay you to put an ad on your site or probably give you an all-expense paid trip to one of their concerts. You can write about what happened and what you think about it. It's like you're doing something you really love and you get paid for it.
If you become a popular blogger who has a wide reach of audience, you will be treated well by companies and the advertising opportunities will come to you. In fact, your email will be flooded with companies who wish to advertise on your site. Because your words matter—and companies would want to capitalize on your brand and voice so they could reach more consumers.
Trade your assets online to earn more.
Investing and trading come in many forms, but binary options trading is still the easiest form to learn, especially if you are a novice. It will provide you with a higher chance to earn more through profits compared to other types of investing and trading. People who love binary options trading say that it's their go-to form of investing because you can do it even when you are at home or on your way to work—because you may do it on your phone!
When investing and trading in binary options trading, you are tasked to make a prediction whether your asset's price will fall or rise during a specified time. You only have to remember two financial decisions—"call" if you think the price or value is going up; or "put" if you think it is going to fall. It is also important that you take a moment in choosing a regulated binary broker so you can make those trades with confidence and ease.
Your familiarity with your chosen asset will play an important role in your success in this venture. So, we recommend that you read up about your asset and get familiar with how it works, how it is managed, etc.
These are just some of the solid ways you can actually make extra bucks online. For sure, there are many others out there, but these three ways will provide you with more money. What other way to use the power of the Internet to the fullest than to earn money from it, right? If you have comments or suggestions, feel free to leave a comment below. We would love to hear from you all.
Images by tookapic and stockpik under Public Domains CCo.